Whether you are simply seeking a venue to socialize your dog or work towards competition, our club has a variety of options available.
Classes run from February - November each year, with new classes starting on the first Tuesday of each month.
COURSE BOOKINGS
To help us cater for class sizes, please book a place in the Puppy Class or Basic Obedience Class if you are new to the club, by sending an email to [email protected]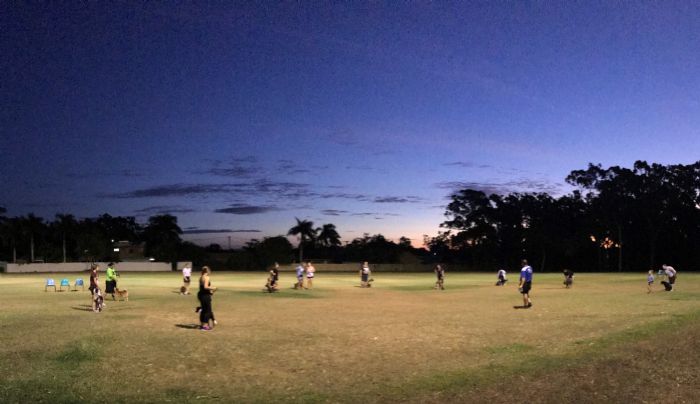 Please see the "Classes" page for class timetables
The Puppy Class is for pups between 3 and 5 months of age. Pups need to have had their second vaccination.

The Basic Obedience Class is for pups and dogs of 5 months of age and over.
Costs:
Class

Duration

Cost

Puppy Class

4 weeks

$ 100
(includes annual membership fee)

Basic Obedience
(includes Class 1 and 2)

8 weeks

$ 140
(includes annual membership fee)

Fun class (foundations, fun obedience and tricks)

On-going

$ 5 per week

Rally-O Classes

8 weeks

$80
Any member/s who complete puppy class and move on to Basic Obedience get a $70 discount (that is, it's $70 for the 8 week course after doing puppy class).
Please note:
To join in on Monday, Thursday, or Saturday nights (agility or obedience) or Sunday morning (tracking), members will need to achieve the required level of obedience with their dog. Please ask your instructor if interested in competition levels.

Rally-O classes will be offered throughout the year when there is interest.
​​New members:
Please arrive 15 minutes early, to allow time to join up and settle your dog.

Please note that we do not have EFTPOS facilities.

You may like to download and fill in the membership form and bring it with you.
​​Existing members:
Please arrive a few minutes prior to course commencement time.
This website is regularly updated - please re-visit the site in future to keep informed of club news, eg classes available.
2019/2020 Membership Form available here
---
Regular training times:

Monday: From 5:30pm
Tuesday: From 5.30pm (see "classes" page for exact class times)
Thursday: From 5:30pm
Saturday: From 4:00pm
Please note that the by-laws of the Rockhampton Regional Council applies to Duthie Park, in particular that no dogs may be off-lead within 25m of classes, training or trials held by the club unless they are participating. See here for details.
Contact Details
Rockhampton Dog Obedience Club
Rockhampton, QLD, Australia
Email :
[email protected]
104529 Visitors